HAIR FREEDOM - MEN's CoLLECTION
VIEW LADIES T-SHIRTS | VIEW LADIES TANK TOPS | VIEW LADIES LONG SLEEVE | VIEW YOUTH TEES | VIEW TOTE BAGS | VIEW EARRINGS
VIEW MENS COLLECTION | VIEW HIS/HER'S COLLECTION
Although Hair Free Girl was initially designed with the Hair Free Girl in Mind, we have something for the men too! Men's t-shirts are now available for purchase!
All purchases are processed via PayPal. Please allow 2 - 4 weeks for shipping (*ITEMS MAY SHIP SOONER*).
Sales Tax, Shipping & Handling Fees are added during the checkout process.
Please note that some items may be marked as having limited stock or be on back order, and shipping for those items will take longer, based on stock/availability
(*in stock items may ship sooner*).
VIEW REFUND POLICY VIEW SIZE CHART
PLEASE REVIEW SIZE CHART BEFORE PURCHASE.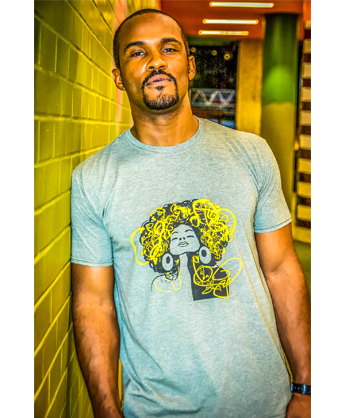 UNISEX Fit Crew Neck (Heather Military Green w/ Yellow Print) (Sizes S - XL) **For men or women**
$25.00 + tax
---
---
UNISEX Fit Crew Neck (Gray w/ Yellow Print) (Sizes S - XXL) - **For men or women**
$25.00 + tax & S/H
**Please note: Actual shirt color may slighty vary from photo due to different dye lots.**
---
---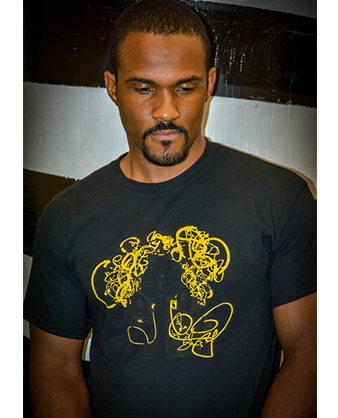 UNISEX Fit Crew Neck (Black w/ Yellow Print)
$25.00 + tax & S/H - STYLE CURRENTLY NOT AVAILABLE
---
---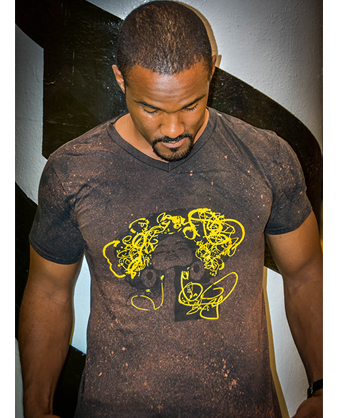 UNISEX V Neck (Black w/ Yellow Print) (Sizes M - L) **For men or women**
$35.00 + tax & S/H - STYLE CURRENTLY NOT AVAILABLE
---
---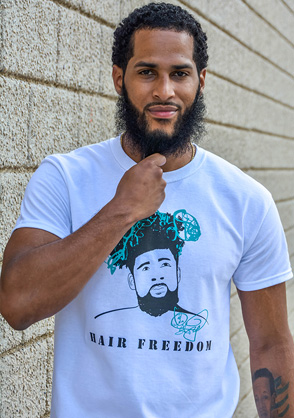 Hair Freedom Men's T-Shirt (White w/ Blue Print)

NOTE: SIZE MEDIUM IS CURRENTLY SOLD OUT

$24.00
---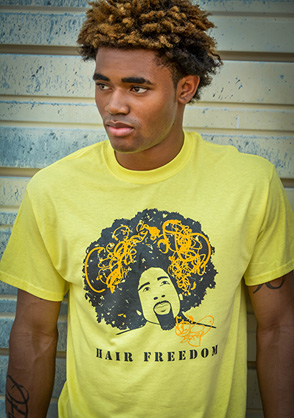 Hair Freedom Men's T-Shirt (Yellow w/ Yellow Print)
$24.00

NOTE: ONLY SIZE SMALL & XL AVAILABLE

---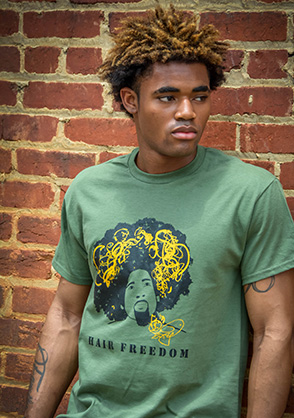 Hair Freedom Men's T-Shirt (Military Green w/ Yellow Print)
$24.00

NOTE: ONLY SIZE SMALL AVAILABLE

---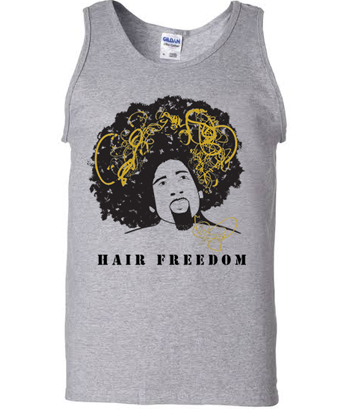 Hair Freedom Men's Tank Top (Gray w/ Yellow Print)
$22.00
---
SHOP LADIES TEES
SHOP LADIES TANKS
SHOP LADIES PLUS SIZE TEES
LADIES LONG SLEEVE
SHOP YOUTH TEES
SHOP TOTE BAGS
SHOP EARRINGS
SHOP MENS COLLECTION
SHOP SORORITY INSPIRED COLLECTION
VIEW REFUND POLICY
VIEW SIZE CHART