THE HAIR FREE GIRL COLLECTION - EARRINGS
VIEW LADIES T-SHIRTS | VIEW LADIES TANK TOPS | VIEW LADIES LONG SLEEVE | VIEW YOUTH TEES | VIEW TOTE BAGS | VIEW EARRINGS
VIEW MENS COLLECTION | VIEW HIS/HER'S COLLECTION
All purchases are processed via PayPal. Please allow 2 - 4 weeks for shipping (*ITEMS MAY SHIP SOONER*)
Please note that some items may have limited stock or be on back order, and shipping for those items will take longer, based on stock/availability.
VIEW REFUND POLICY
SHOP LADIES LONG SLEEVE SHOP LADIES TANKS SHOP DENIM JACKETS


**Earring posts are made from copper and are lead and nickel safe.** Earring width, length and thickness may vary.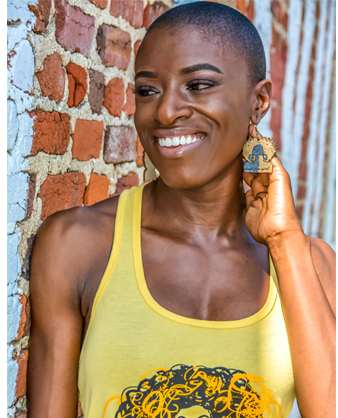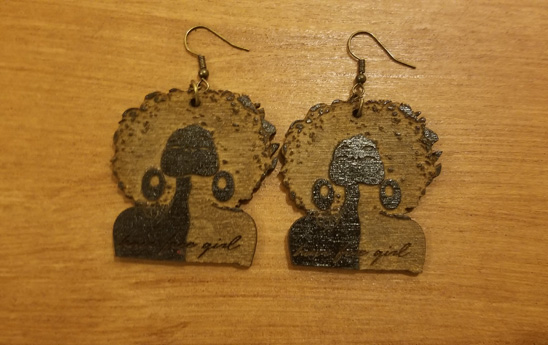 Hair Free Girl Wooden Earrings w/ color (Brown/Black)
$15.00 + tax & S/H
**Please note: Actual earring color may slighty vary from photo due to different paint colors and laser speeds**
---
---
---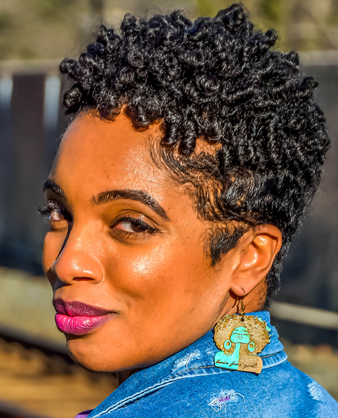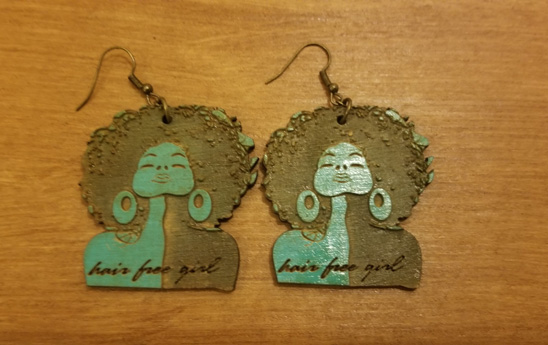 Hair Free Girl Wooden Earrings w/ color (Turquoise blue)
$15.00 + tax & S/H
**Please note: Actual earring color may slighty vary from photo due to different paint colors and laser speeds**
---
---
---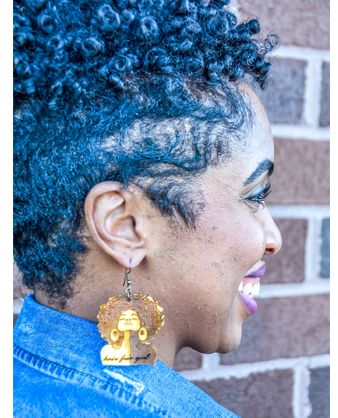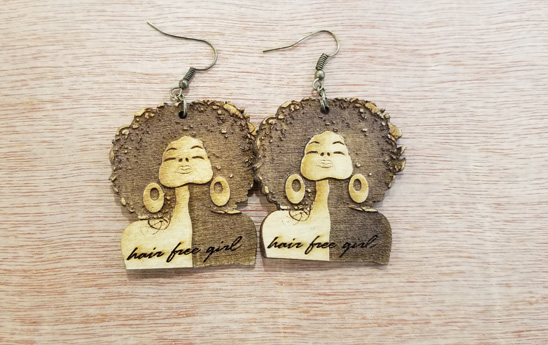 Hair Free Girl Wooden Earrings w/ color (Natural)
$15.00 + tax & S/H
**Please note: Actual earring color may slighty vary from photo due to different paint colors and laser speeds**
---
---
---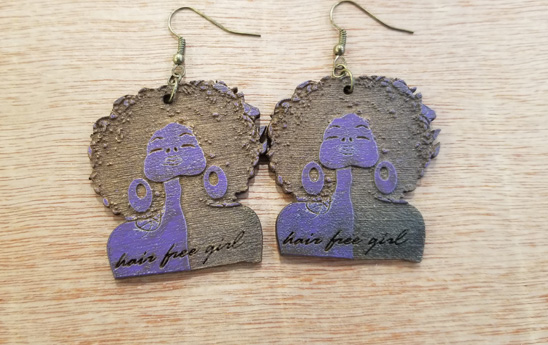 Hair Free Girl Wooden Earrings w/ color (Dark Purple)
$15.00 + tax & S/H
**Please note: Actual earring color may slighty vary from photo due to different paint colors and laser speeds**
---
---
---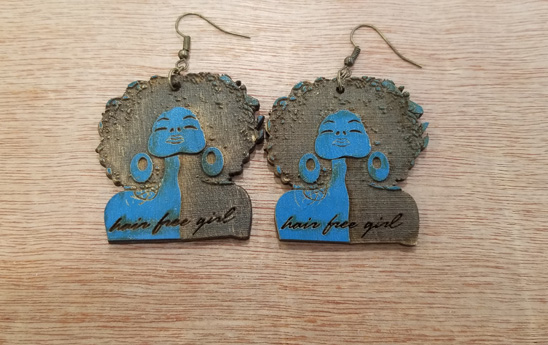 Hair Free Girl Wooden Earrings w/ color (Blue)
$15.00 + tax & S/H
**Please note: Actual earring color may slighty vary from photo due to different paint colors and laser speeds**
---
---
---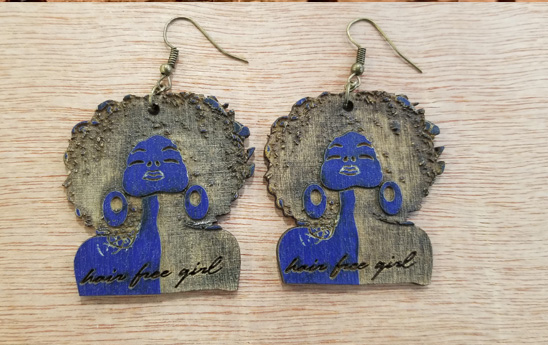 Hair Free Girl Wooden Earrings w/ color (Navy Blue)
$15.00 + tax & S/H
**Please note: Actual earring color may slighty vary from photo due to different paint colors and laser speeds**
---
---
---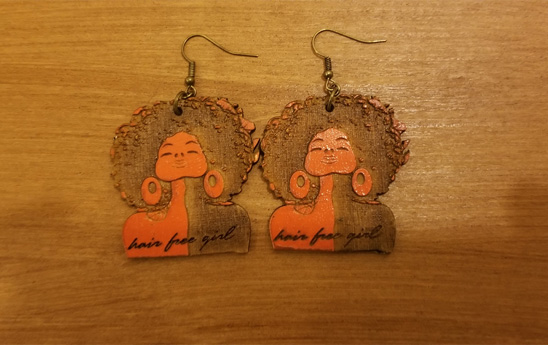 Hair Free Girl Wooden Earrings w/ color (Orange)
$15.00 + tax & S/H
**Please note: Actual earring color may slighty vary from photo due to different paint colors and laser speeds**
---
---
---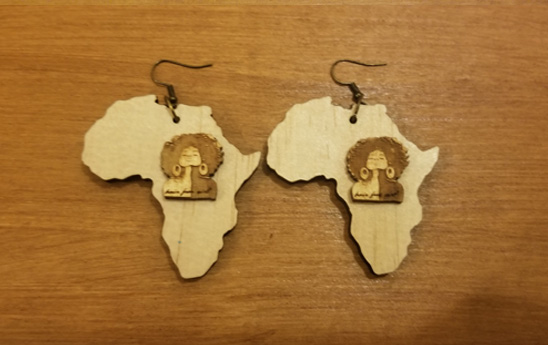 Hair Free Girl Wooden Africa Earrings - Natural
$20.00 + tax & S/H
**Please note: Actual earring color may slighty vary from photo due to different paint colors and laser speeds**
---
---
---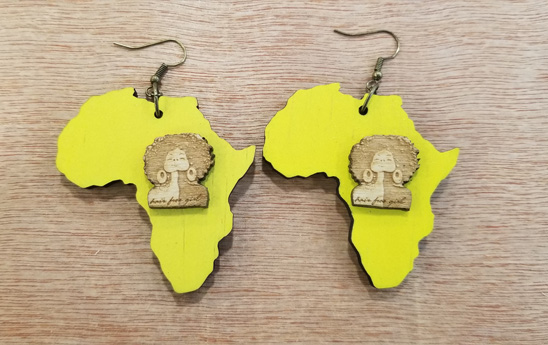 Hair Free Girl Wooden Africa Earrings - Yellow
$20.00 + tax & S/H
**Please note: Actual earring color may slighty vary from photo due to different paint colors and laser speeds**
---
---
---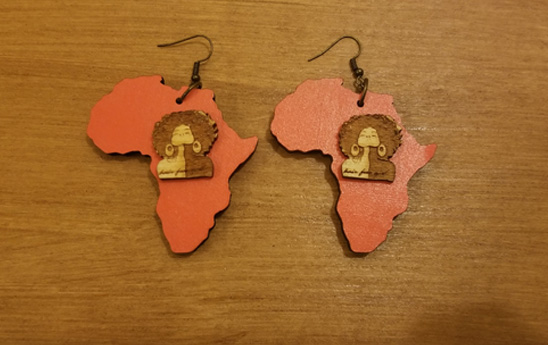 Hair Free Girl Wooden Africa Earrings - Orange
$20.00 + tax & S/H
**Please note: Actual earring color may slighty vary from photo due to different paint colors and laser speeds**
---
---
---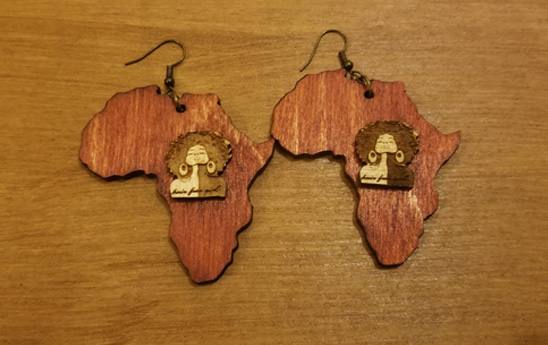 Hair Free Girl Wooden Africa Earrings - Red/Burgundy
$20.00 + tax & S/H
**Please note: Actual earring color may slighty vary from photo due to different paint colors and laser speeds**
---
---
---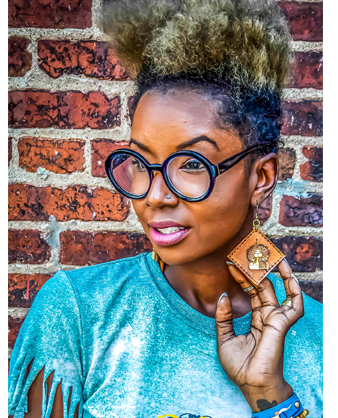 Hair Free Girl Leather Earrings - Medium (Brown)
$25.00 + tax & S/H
---
---
---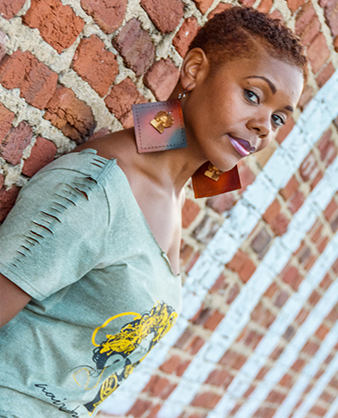 Hair Free Girl Leather Earrings - LARGE
$30.00 + tax & S/H
---
---
---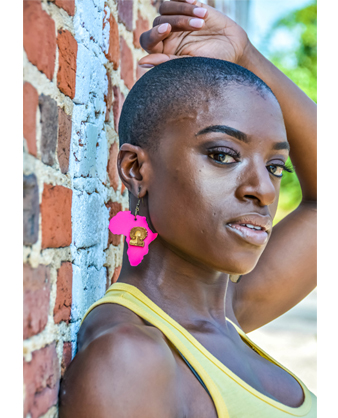 Hair Free Girl Wooden Africa Earrings - Pink
$20.00 + tax & S/H
---
---
---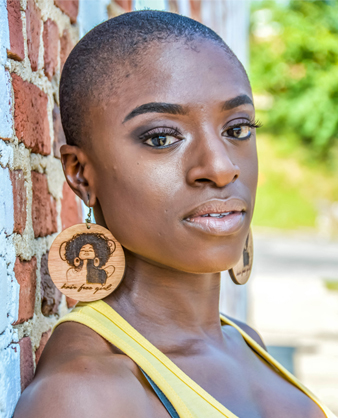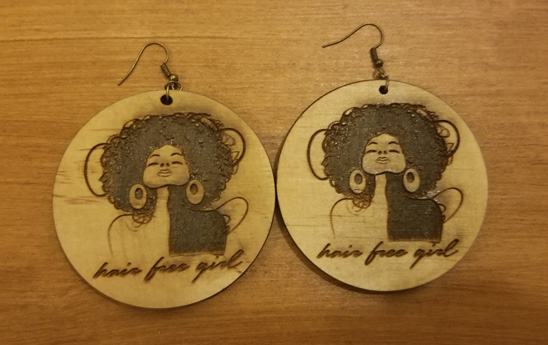 Hair Free Girl Wooden Round Earrings (Large)
$20.00 + tax & S/H
---
---
---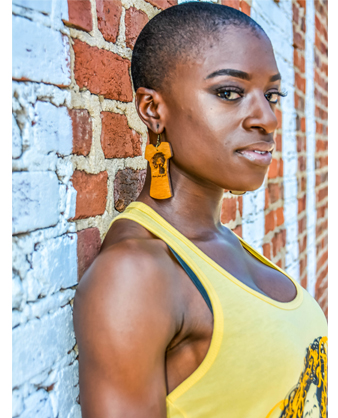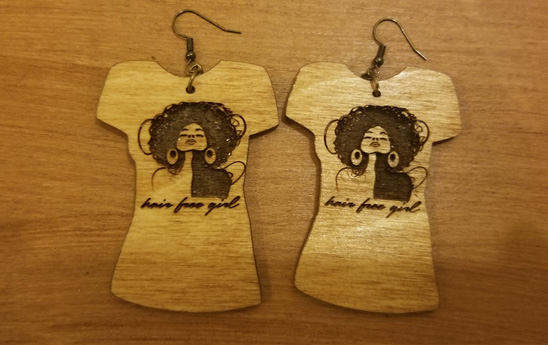 Hair Free Girl Wooden T-Shirt Earrings (Large)
$20.00 + tax & S/H
---
---
---
Hair Free Girl Wooden Earrings w/ color (Red)
$15.00 + tax & S/H
**Please note: Actual earring color may slighty vary from photo due to different paint colors and laser speeds**
---
---
---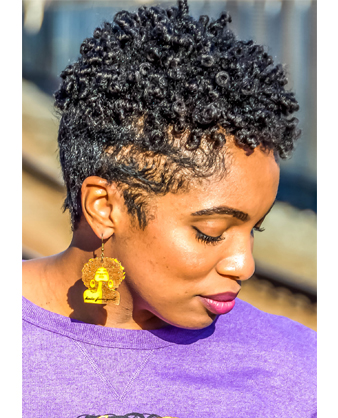 Hair Free Girl Wooden Earrings w/ color (Yellow)
$15.00 + tax & S/H
**Please note: Actual earring color may slighty vary from photo due to different paint colors and laser speeds**
---
---
---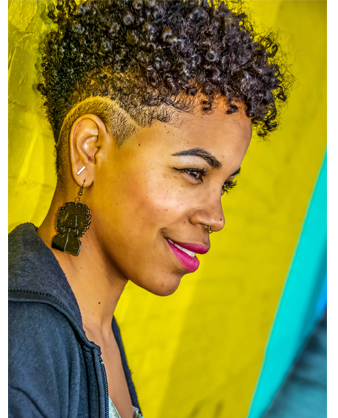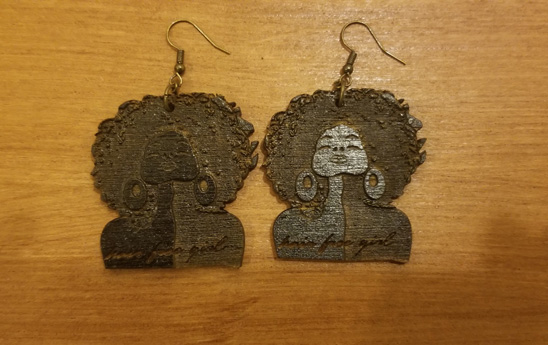 Hair Free Girl Wooden Earrings w/ color (Black)
$15.00 + tax & S/H
**Please note: Actual earring color may slighty vary from photo due to different paint colors and laser speeds**
---
---
---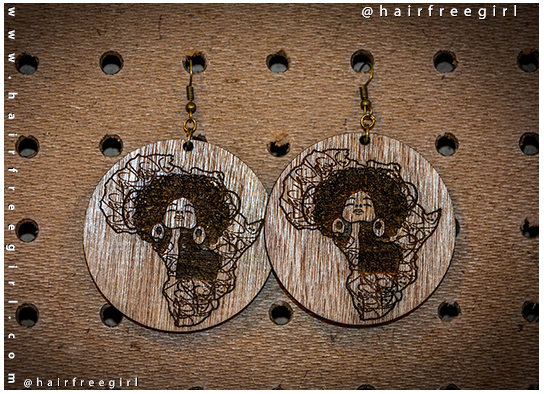 Hair Free Girl Wooden Earrings - Africa 2 - No Text (1/2 thick Red Oak Plywood)
$18.00 + tax & S/H
**Please note: Actual earring color may slighty vary from photo due to different paint colors and laser speeds**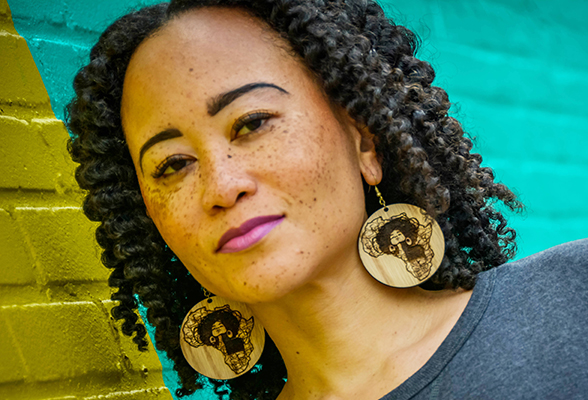 ---
---
---
Hair Free Girl Wooden Earrings - (Natural Color with text)
$14.00 + tax & S/H
**Please note: Actual earring color may slighty vary from photo due to different paint colors and laser speeds**
---
---
---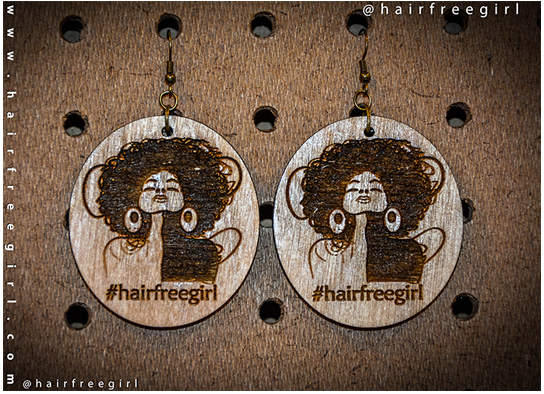 Hair Free Girl Wooden Earrings - Afro Style Hashtag (1/2 thick Birch Plywood)
$15.00 + tax & S/H
**Please note: Actual earring color may slighty vary from photo due to different paint colors and laser speeds**
---
---
---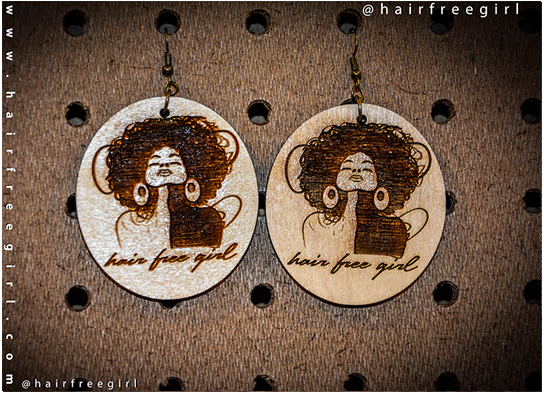 Hair Free Girl Wooden Earrings - Afro Style 2 - (1/2 thick Birch Plywood)
$15.00 + tax & S/H
**Please note: Actual earring color may slighty vary from photo due to different paint colors and laser speeds**
---
---
---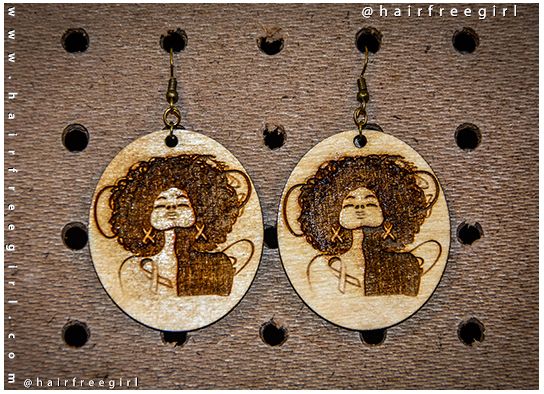 Hair Free Girl Wooden Earrings - Pink Edition - (1/4 thick Birch Plywood)
$13.00 + tax & S/H
**Please note: Actual earring color may slighty vary from photo due to different paint colors and laser speeds**
---
---
---
Hair Free Girl Wooden Earrings - Tapered Cut
$14.00 + tax & S/H
**Please note: Actual earring color may slighty vary from photo due to different paint colors and laser speeds**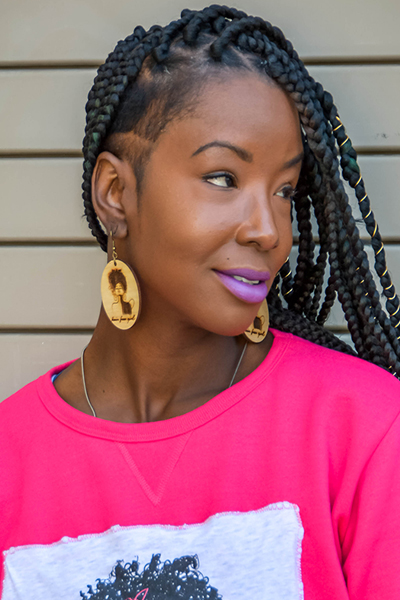 ---
---
---
---
---
SHOP LADIES TEES
SHOP LADIES TANKS
SHOP LADIES PLUS SIZE TEES
LADIES LONG SLEEVE
SHOP YOUTH TEES
SHOP TOTE BAGS
SHOP EARRINGS
SHOP MENS COLLECTION
SHOP SORORITY INSPIRED COLLECTION
VIEW REFUND POLICY
VIEW SIZE CHART